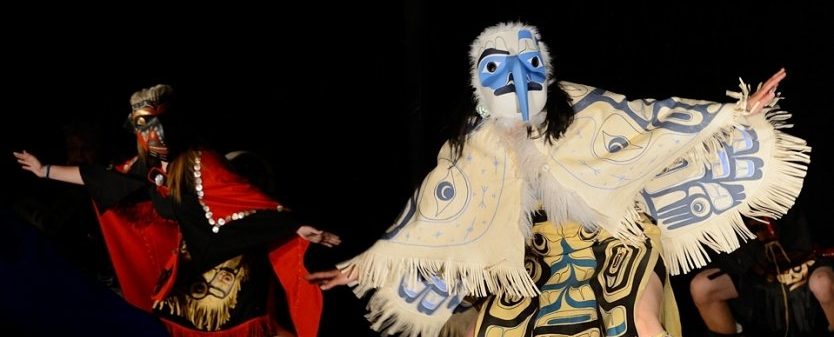 Git Hayetsk Dancers (Colombie Britannique)
Atempor/elle | Le rêve de l'oxymore
Performance
June 04, 2021 at 19:00
Le Camillois
Stéphanie Brochard (Montréal)| Elise Legrand (Sherbrooke)
40 - 50 $
Tickets are no longer available online.
Enjoy this activity from home! This event is available as a webcast on lepointdevente.com.
Click here to buy a ticket for the webcast
Please contact us to have informations about individual entrances: administration@masqalors.ca
Atempor/elle
A woman in all her strength and her vulnerability.
A woman outside of time coming face to face with herself. Searching through the layers of her past, present and future in order to come to terms with who she is. She falls apart to better combine all facets of herself.
Atempor/elle is a duo where music and danse form one voice, the voice of a being outside of space and time striving for internal reconciliation.
Le rêve de l'oxymore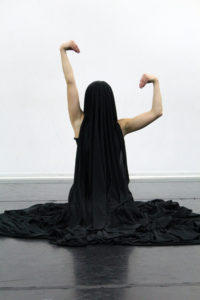 This short play is choreographed and interpreted by Elise Legrand who explores the puppet body and its many metamorphoses. A succession of scenes bathed in strangeness, movements that enjoy unraveling the body's potential for transformation, and its visual and sculptural evocation.
Oxymoron: a figure of speech that suggests dreamy atmospheres or hallucinations, provokes astonishment, and underlines a paradoxical reality.