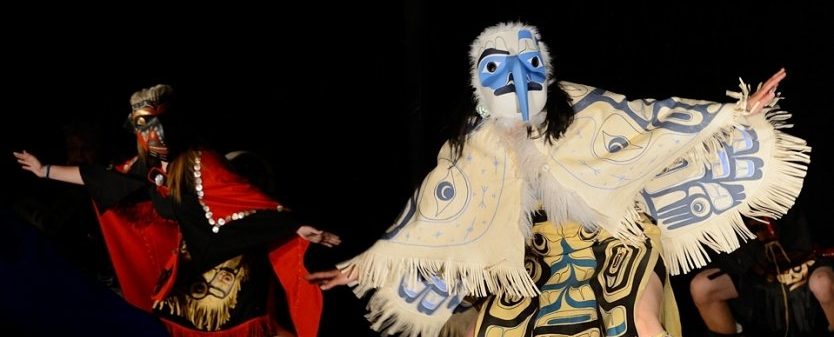 Git Hayetsk Dancers (Colombie Britannique)
Les Affamés (o.f.v. Ravenous)
Other
Tickets are no longer available online.
The municipalities of Ham-Nord and St-Adrien served as sets for the filming of the movie Les Affamés in 2016. So we are very excited to show the film during the Zombie special of the Festival!
Summary: «No one knows how or why. But in a countryside somewhere in Québec, a mysterious epidemic has turned most of the inhabitants into zombies. For the survivors, particularly those of RR 8, a great game of cat and mouse ensues that few will survive. won the Toronto International Film Festival's Best Canadian Film Award and the People's Choice Award at the Festival of New Cinema. Robin Aubert's film thrusts Marc-André Grondin, Monia Chokri, Micheline Lanctôt and Brigitte Poupart into the heart of the genre film thanks to the directing which is efficient, funny and daring.» (Québec cinéma, web site)
You like Robin Aubert and you want to discover more of his films? He also wrote Saints-Martyrs-des-Damnés (2005), À l'origine d'un cri. (2010), Tuktuq (2017), played in Une colonie (2019) and many more.