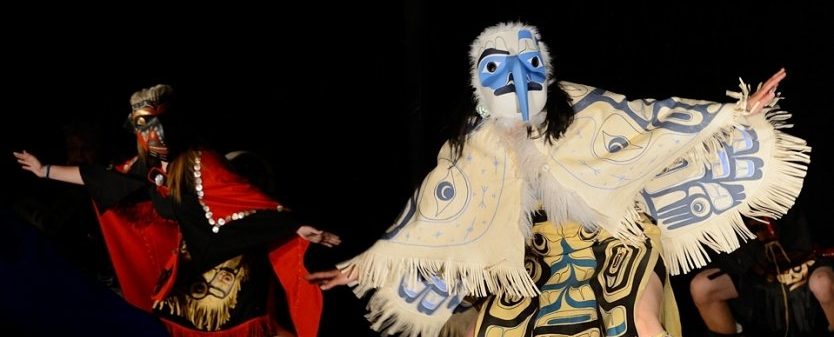 Git Hayetsk Dancers (Colombie Britannique)
What is Cultural Appropriation?
Panel
Tickets are no longer available online.
In the last year, cultural activity was rich in controversy surrounding the notion of cultural appropriation. Generally defined as using elements of one culture by members of another cultural considered dominant, cultural appropriation forces us to question our relationship to freedom of expression and creation and to the identity of the sacred, among other things. In this post-colonialism era, how can the cultural environment and Quebec society have productive intercultural exchanges without causing prejudice to the dignity of individuals and peoples?
Panelists:
Candice Moise, ethnoscenologist (Paris, France)
André Dudemaine, director of cultural activities at Terres en vues/LandInSight (Montreal, QC)
Khadija El Mahdi, invited artist (France/Morocco)
Moderator:
Stéphanie Lamarre, anthropologist