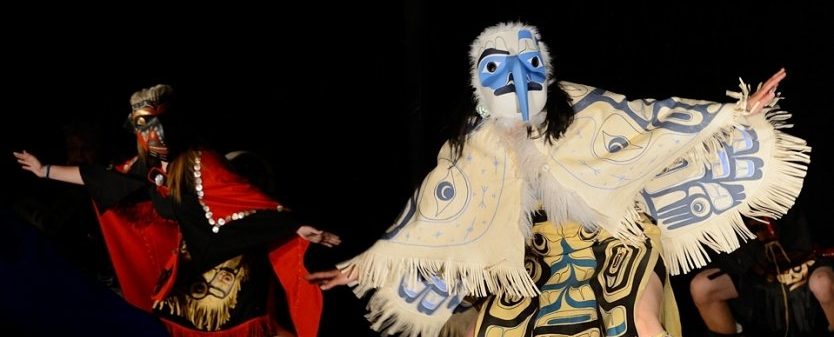 Git Hayetsk Dancers (Colombie Britannique)
Opening Ceremony
Festive events
Tickets are no longer available online.
A first opportunity to share a special moment – and a drink – with artists from the festival. Exhibition opening, buffet dinner from the Québénakis caterer and surprise performances will punctuate this friendly evening.
Stay for us for the conference The Langage of the Kuba Masks (Africa) and Carte blanche à Ondinnok. These activities are free for those who paid the dinner.