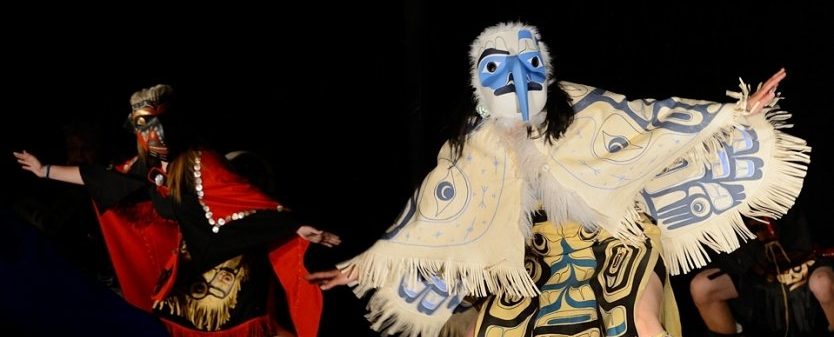 Git Hayetsk Dancers (Colombie Britannique)
The Algonquin warrior
Performance
May 30, 2015 at 16:00
Saint-Camille Church
Jerry Hunter (Abitibi, QC)
20$ presale until May 22nd, 25$ full price
Tickets
Ticket sale for this event has ended
Just as the dances and songs are of solemn rituals so are the painted masks for the  Anishnabe people. These masks are painted on the face and as much as they are ornemental the motifs and colours reflect the mood, the feelings and the intentions of the one who wears them.
What make-up mask will Jerry be wearing in Saint-Camille?
The Indeginous Algonquian people now live essentially in Abitibi-Témiscamingue and in the Outaouais. Jerry Hunter is from the Anishnabe Nation of Lac-Simon in the RCM of the Vallée-de-l'Or (Abitibi). He is a professional dancer and often represents his nation in national and international pow-wows. He will be accompanied by 3 singer-drummers from his community.
Purchase a ticket here!