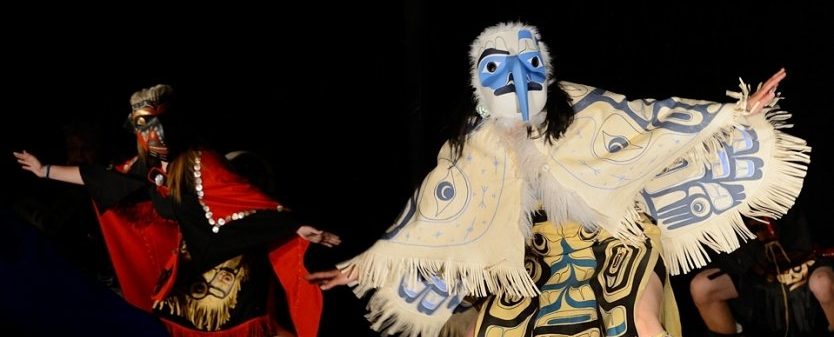 Git Hayetsk Dancers (Colombie Britannique)
Tamat
Performance
May 25, 2013 at 14:00
St-Camille Church
La Calma (France)
20$
Tickets
On-site only
"Welcome to my house, here you will find tranquility!" An old woman from another age welcomes people around her mat for a cup of tea.  After taking time to settle herself, she tells her story to the assembly. She has traveled throughout the world and the ages; she has followed the stars, the wind, and the black clouds from the cities. Her nomadic fate guided her towards her grandson whom she had never met, and who she will eventually discover.
A tribute to the Touareg people from the Kidal area (Mali).
LA CALMA was created in Paris in 1998 by actors trained in the Jacques Lecoq School.  The troupe explores poetic language through different theater styles: clownish play, mime theatre, masks and puppets. Since 2005, its artistic director, Melissa Wainhouse has regularly been on creative sojourns in Mali.
Performer : Melissa Wainhouse
Musician : Sidi Ag Issa
Author : Luc Kienzel
Performers direction and mask maker : Éric Dubour
Accomplice : Khadija El Mahdi
Administration : Nathalie Karp
Realized with the contribution of the Service de Coopération et d'Action Culturelle du Consulat Général de France à Québec.