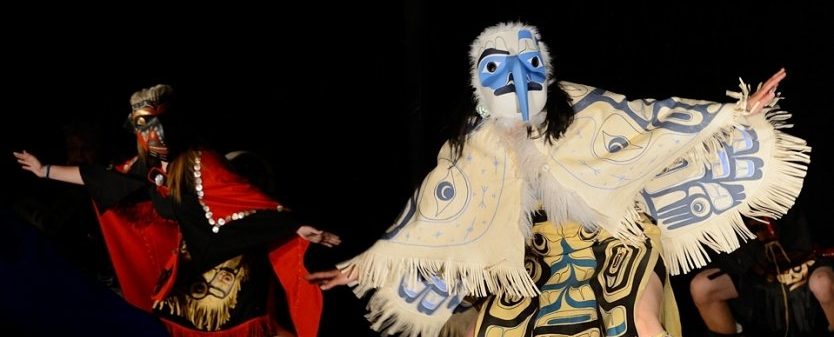 Git Hayetsk Dancers (Colombie Britannique)
Tag
Performance
June 02, 2011 at 20:00
Camp musical
Les Daltoniens (Belgium)
20$
Tickets
On-site only
The spectacle "Tag" is the result of a fusion between the visual theatre, the human beatbox and numeric graffiti about insecurity and intolerance feelings.
A homeless squatter, on a piece of land bothers a grumbling and rigid neighbour. This led to the start of an altercation which progressively reached extremes; the neighbourhood's postman is the only one who succeed to pacify the situation…
A story about difference where everything is expressed uniquely by a highly elaborate vocal technic, using "beat", "basses" and "scratches".
With: Yannick Guigan, Arvidius, Roxor Loops
Scenario: Yannick Guégan
Light: François Bodeux
Sound: Nathan Octave
Scenography: Cedric Barbier
Numeric graff: Olivier Meunier
Masks: Lucia Picaro
LES DALTONIENS are the French speaking administrators of Beatbox.be ( forum gathering more than 150 worldwide beatboxers), organizers of the Belgian championships and world's vice-champions in 2005.
They put their efforts in the promotion and development of human beatbox at the world's scale, continuously pushing further the limits of the vocal percussions of this astonishing and mis-known ancestral art.
WBI and Pacte Rural of the MRC des Sources are greatly acknowledged.