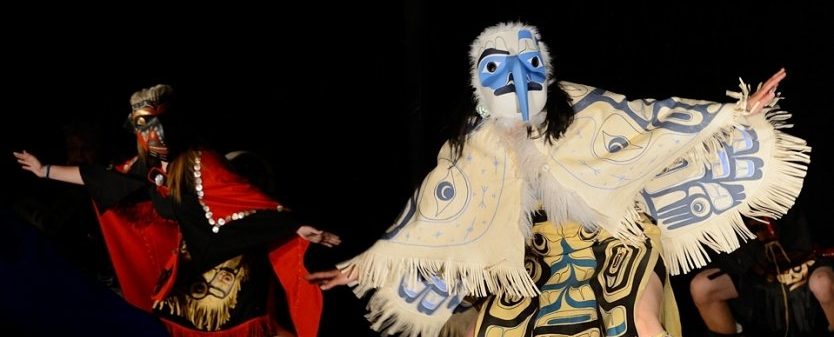 Git Hayetsk Dancers (Colombie Britannique)
Le temps d'une dinde
Performance
June 06, 2021 at 16:15
Outdoor Le Camillois
Théâtre du Portage (Montreal)
0 $
Tickets are no longer available online.
Reservations required: administration@masqalors.ca       819-200-4397
The members of this choir love Christmas carols and try their very best. Artfully directed by the choirmaster Eve Bunker, they promise not to sing out of key… too much. Turkey Time is a tribute to the art of gathering and to those who make it possible.
The Théâtre du Portage is a contemporary mask-theater creation company founded in 2016 in Montreal. Its artistic approach is based on 11 hand-crafted masks which gave birth to 11 architypal characters of present-day Quebec. Their work relies on timeless techniques of masked theatre and focuses on the relevance of popular living theatre.